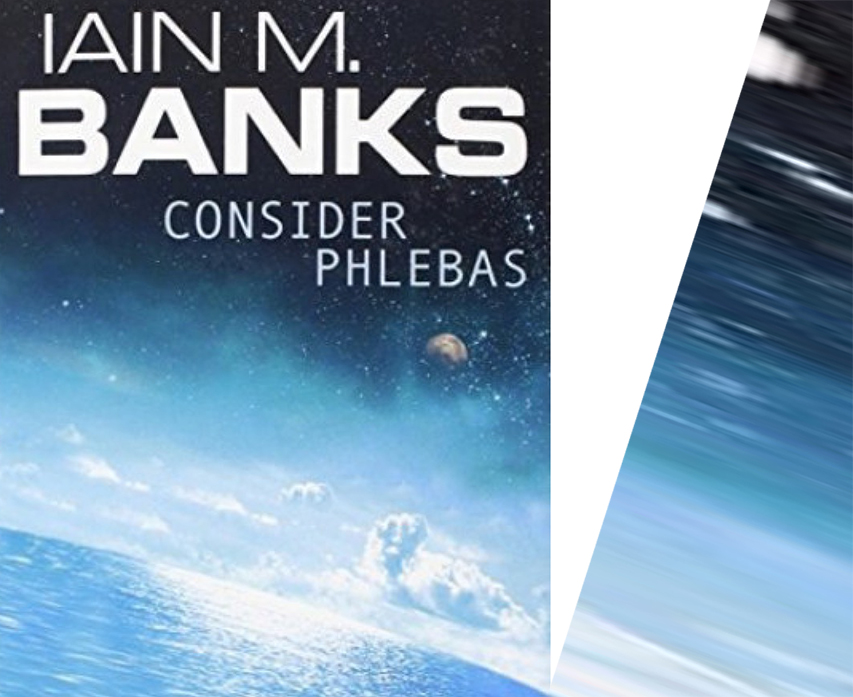 Amazon på vej med space opera
Iain M. Banks, en nu afdød forfatter, med speciale i den såkaldte "spaceopera" genre, ser ud til at få hans "Culture" serie konverteret til en TV serie, der lander på Amazon Prime i en ikke specielt fjern fremtid.
Serien, der også er kendt som serien om Consider Phlebas, er – bedst af alt – en bogserie på hele ti bøger, der har solgt pænt godt.
Og nu hvor en række selskaber har budt serien heftigt op, kan der vist ingen tvivl herske om at Amazon ser den her serie som deres – kommende – "Expanse" ( aka "Game of Throne" in space ).
Amazon har indtil videre hyret superheldige Dennis Kelly, der har skrevet "Utopia" og Brad Pitt's produktionsselskab, Plan B Entertainment, der – formodentligt – ender med at producere hele serien.
Forfatteren, Iain M. Banks, der gik bort i 2013, har et såkaldt "estate", der kommer til at fungere som EP.
Amazon selv skriver følgende om serien:
-Consider Phlebas is a kinetic, action-packed adventure on a huge canvas. The book draws upon the extraordinary world and mythology Banks created in "the Culture", in which a highly advanced and progressive society ends up at war with the Idirans, a deeply religious, warlike race intent on dominating the entire galaxy.
Den ledende rolle tilhører "Horza", der er "…a rogue agent tasked by the Idirans with the impossible mission of recovering a missing Culture "Mind," an artificial intelligence many thousands of times smarter than any human — something that could hold the key to wiping out the Culture altogether…".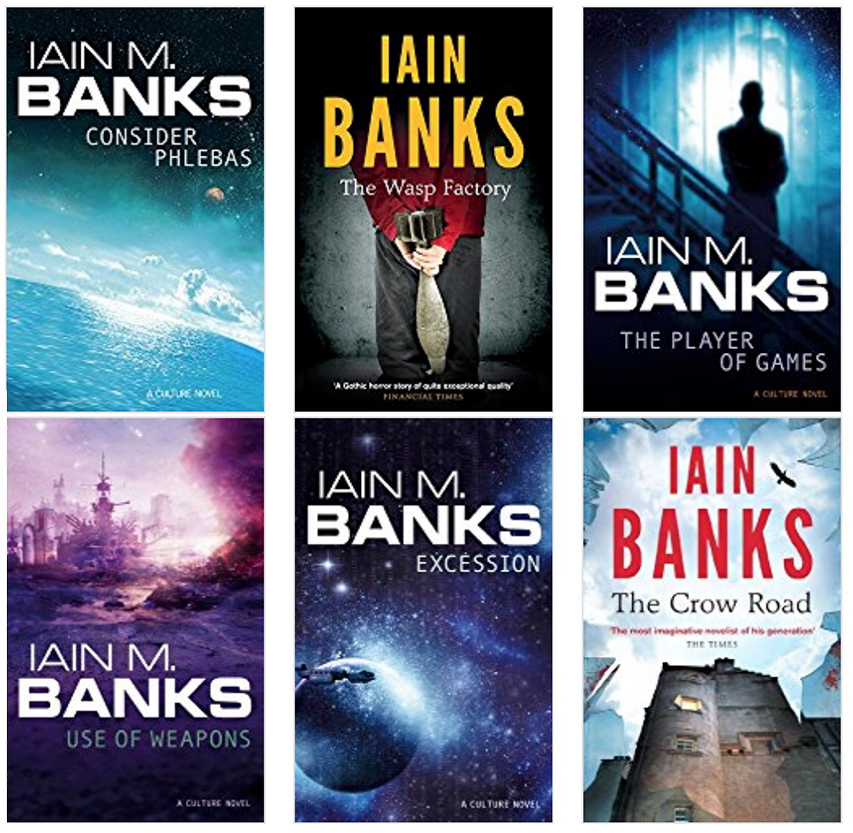 Bogserien, der spænder over 10 bøger, der startede i 1987 og som blev fortsat frem til og med ind i 2012, faldt på plads efter direkte intervention fra Sharon Tal Yguado, der er "head of scripted content" hos Amazon.
Yguado forklarer:
-The story of the Culture is so rich and captivating that for years Hollywood has been trying to bring this utopian society to life on the screen, starter han og fortsætter.
-We are honored that we have been chosen, along with Dennis Kelly and Plan B Entertainment, to make Consider Phlebas into a television series we think will be loved by fans for years to come, slutter han.
Som pointeret leder Amazon "officielt" efter deres egen "Game of Thrones", der ganske som "The Grand Tour" er så ikonisk en serie, at kunderne kommer af sig selv.
Amazon har – for nyligt – kastet 250 millioner dollars efter rettighederne ( ikke produktionen ) af "Lord of the Rings" som de har købt retten til at konvertere til en TV serie.
Forresten også en deal som Yguado lukkede.
Dennis Kelly, der formodentligt ender med at skrive historien i "Culture" ( tjek hans Utopia nederst ) supplerer:
-Iain Banks has long been a hero of mine, and his innate warmth, humor and humanism shines through these novels, starter han og fortsætter.
-Far from being the dystopian nightmares that we are used to, Banks creates a kind of flawed paradise, a society truly worth fighting for — rather than a warning from the future, his books are a beckoning, slutter han.
Ender det med at Plan B producerer "Consider Phlebas" bøgerne/"the Culture", går det ret godt.
De har netop landet FX's "Feud" and Starz's kommende "Sweetbitter". ( på TV siden ) og "World War Z", "12 Years a Slave", "The Big Short" og "Moonlight". ( spillefilm )
Herfra siger en unavngiven medarbejder ( der kunne være Brad Pitt selv ):
-We revere the work of Iain Banks and continue to be moved by his inimitable spirit and his commitment to imagining a better future even in the darkest of times, starter han og fortsætter.
-Consider Phlebas simultaneously explores the deepest questions concerning humanity and our future. We are so grateful to the estate of Iain Banks for the opportunity to bring his work to life, and to Amazon for the scope of their ambition to building Iain's prescient world, slutter han.
Amazon lukkede en aftale med Jennifer Salke i sidste uge.
Hun kommer direkte fra et job som "NBC Entertainment president".
Hun bliver nu "head of content" på hele Amazon. ( både film og TV )
Det forandrer dog ikke ved at Yguado er manden der har landet "Lord of the Rings" samt sat "I Love Dick" og en pose "comedy pilots".
Her en promo for "Utopia", der oprindeligt blev sendt på Channel 4. ( og en promo for den kommende sæson af "Expanse", som vi gætter på at Amazon er pænt sure over at de ikke sender. ( og lidt til )