Du har måske fået fat i at "Outsiders" er en særdeles heldig serie, der følger hvad der bedst kan kaldes en flok HillBillies, der til forskel fra mange andre serier ret faktisk kigger på deres livsform, med udgangspunkt i netop deres egenopfattelse, i stedet for – for eksempel – folk der ikke kan lide HillBillies.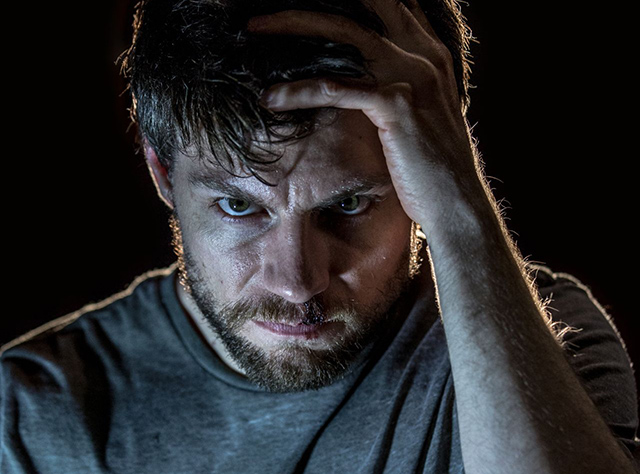 Serien der er godt på vej til at være færdig med første sæson, er i den forbindelse netop blevet forlænget med en sæson to, hvilket jo må siges at være ret heldigt.
Specielt nu, hvor serien er så cool som den en.
WGN America, der sender serien, har – som vi forstår det – ikke fået solgt serien til Europa endnu. Men nu hvor den er blevet forlænget, må man formode at der ikke går lang tid før vi også her i denne del af verden kan nyde livet oppe på bjerget, der – bestemt – er interessant.
Matt Cherniss, president and general manager, WGN America and Tribune Studios siger:
-We are thrilled that "Outsiders" has connected with fans in such a powerful and palpable way, and met our highest expectations on every possible level, thanks to Peter Mattei, Peter Tolan, our extraordinary cast, creative team and partners at Sony Pictures Television, starter han og fortsætter.
-We look forward to venturing up Shay Mountain in search of some Farrell wine for a second season, slutter han og når dermed at pointere at de HillBillies, der bor oppe på bjerget, netop er the Farrells klanen, der har en række sære regler de lever efter.
Zack Van Amburg and Jamie Erlicht, Presidents of Programming and Production, Sony Pictures Television supplerer:
-It's been gratifying to watch the "Outsiders" audience steadily grow as viewers continue to be drawn in and riveted by this double-edged story of a family fighting to maintain their traditions and way of life, starter de og fortsætter.
-Were looking forward to another season of masterful storytelling from our creative team, Peter Mattei, Peter Tolan and Paul Giamatti, and to continuing our prolific partnership with WGN America, slutter de.
Creator og executive producer Peter Mattei og executive producer Peter Tolan er oplagt nok også glade:
-Its a dream to bring this combustible mash-up of fairy tale, hillbilly gothic, epic drama, current headlines and good old mayhem to life. We are thankful to the extraordinary cast, crew and our supportive partners at WGN America and Sony Pictures Television, and the wonderful Farrell fans who tune in each week. We look forward to getting back to Blackburg and Shay Mountain and continuing this journey for a second season – ged-gedyah!, slutter de ( hvilket betyder noget i omegnen af ju hu, red. )
Spillerne i serien, har tidligere medvirket i serier som "Treme", "Hurt Locker", "The Bridge", "Top of the Lake", Sons of Anarchy", "Bates Motel", "The Divide" "Across the Universe", "The Americans", "Damages", "American Sniper", "Veronica Mars", "Boardwalk Empire", "Deception", "Hostages", "House of Cards", "The Curious Case of Benjamin Button" og "The Big C".
En anden nyhed er "Outcast", der også er blevet fornyet.
Lettere forvirrende, da sæson 1 først får premiere til juni.
Du har har – måske – allerede gættet hvorfor.
Serien "Outcast", er den "nye Banshee" hos Cinemax, der allerede nu ser ud til at vurdere at serien er netop så heldig at det burde være muligt at få endnu flere til at kigge med, når de sender hele sæson 2 og 14-15 måneder.
Der er i den forbindelse ikke sluppet meget ud om hvad "Outcast" overhovedet er for en serie.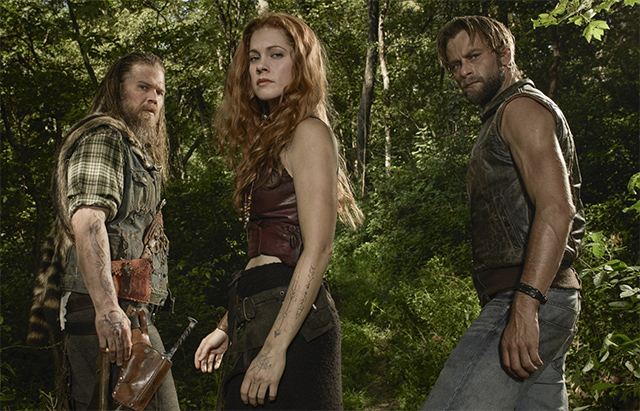 Eller rettere hvad Creator og executive producer Robert Kirkman ( der er EP på "The Walking Dead" og executive produced by showrunner Chris Black har af planer.
Stadig.
Når Robert Kirkman kan fortælle at:
-"Outcast" has been a passion project of mine for many years, starter han og fortsætter.
-Seeing it come together has been a huge thrill for me. What weve been able to achieve on Cinemax, with its unprecedented creative freedom, frankly, almost scares ME at times, slutter han.
Kary Antholis, president, Cinemax Original Programming supplerer:
-Going into the first season of "Outcast", we knew that Robert Kirkman had once again created a world that would scare us to our core, starter han og fortsætter.
-But what he, Chris Black and the rest of their team have delivered has exceeded even those high expectations. We believe our viewers will immediately be sucked into "Outcasts" intense and creepy landscape, which is why we have chosen to pick up a second season, slutter han.
Handling, råber du sikkert allerede.
Jamen, værsgo.
Historien er baseret på en Skybound/Image comic bog, som Robert Kirkman og Paul Azaceta, står bag.
Handlingen følger Kyle Barnes, der er en ung mang, der har været plaget af "demonic possession all his life".
Heldigvis har han mødt præsten "Reverend Anderson", der er en "preacher", der selv har jaget hans egne "demons of his own".
Midt i det hele, vel sagtens i seriens første episode, opdager Kyle at hans liv og det liv han leder efter er "direkte forbundet" med "the fate of the world".
Patrick Fugit, fra "Gone Girl" er Barnes, mens Philip Glenister fra US versionen af "Life on Mars" spiller Reverend Anderson.
Da der åbenbart er brug for en 8 årig, spiller Gabriel Bateman kendt fra "Stalker" Joshua Austin, der bor langt fra Kyle, men som ser ud til at stå foran de sammen problemer som Kyle Barnes har været oppe og slås imod.
Produktionen der kunne ligne en direkte efterfølger til "Banshee", er produceret af Fox International Studios, med David Alpert, Sharon Tal Yguado og Sue Naegle som endnu en flok EPer.
Ganske relevant er det dog at det er Adam Wingard, der har instrueret piloten.
Ham kender du fra "The Guest".
Her lige et par promoer.